Make Summer Reading Fun Starting This Saturday at the Library

Jun 10, 2015 07:10PM, Published by Kevin, Categories: Arts+Entertainment, Today
---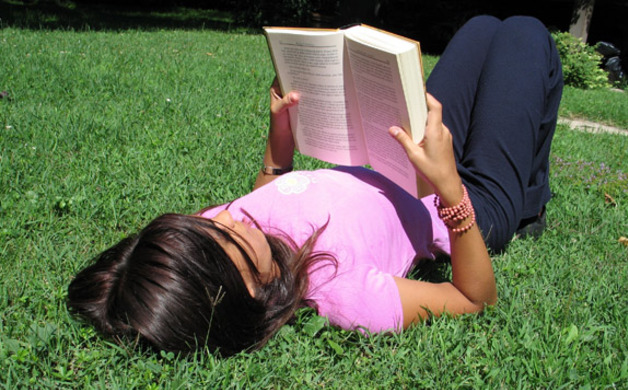 ---
---
Excelsior! It is that time of year again. Yes Summer Reading is starting this June and our theme is "Every Hero Has a Story".   

Here is just some of the fun the Library has planed for this summer. 

For Children
The kids' Summer Reading Club kicks-off on Saturday, June 13, 10am - 2pm, with lots of fun activities in addition to registration.  Stop by to register, get a balloon animal from Kevin Joyce (10:30am - 12:30pm), visit with our special guests - our local heroes - and explore their special vehicles: WC police, Goodfellowship EMTs, and Good Will Fire Company. 
Check out all our special kids' programs on our 
Events Calendar
.  Our on-going summer programs are:

Crafty Tuesdays, June 17-Aug.18, from 10:30am-7:30pm : craft supplies will provided for themed crafts. 


Drop-in story times on Wednesdays, June 17-Aug.19, from 10:30am-11:00am. 


Thursdays with Heroes, June 25-July 30, drop in to explore the deeds of our weekly heroes.
Program details available 
here
; register for events via the 
Events Calendar
. 


For Teens

Teen registration to track and receive prizes will be online this year.  Look for details and the registration/tracking links on our 
website
. 

Teen and Tween Tuesdays will continue every Tuesday from 3:30pm-5:00pm. Come join us for themed crafts, snacks and games!

For Adults
Look for great summer reads both on our new book shelves and down on the lower level. Seriously folks, relax for a few minutes by browsing the "back file" shelves on the Lower Level. Serendipity is a wonderful thing - you never know what gem you'll find! 
Then, be sure to fill out a ticket for our raffle for gift bags stuffed full of goodies for readers. Drawings on July 2 and 24, and August 20. 
Rockin' Thru the Revolution
Join us and our partner the Chester County Historical Society for this special Summer Reading Club program with 
Damien Drago
 - "Rockin' Thru the Revolution." onTuesday, July 21, 7:00pm at the CCHS auditorium. 
Damien preforms a fun, interactive and informal program about the American Revolution with songs from his album Powder Your Wig.
This program will be held in the auditorium of the Chester County Historical Society, 225 N. High St. in West Chester. The Chester County Historical Society will be open free of charge from 5:30pm-7:00pm for program attendees.
Open to all ages. Registration will be required and will open on July 14. 
---
---
---
library education summer reading
---