Fairville Friends Fun Fair Focuses on Young Children

Mar 23, 2015 12:13PM, Published by Kevin, Categories: Recreation, Arts+Entertainment, Today
---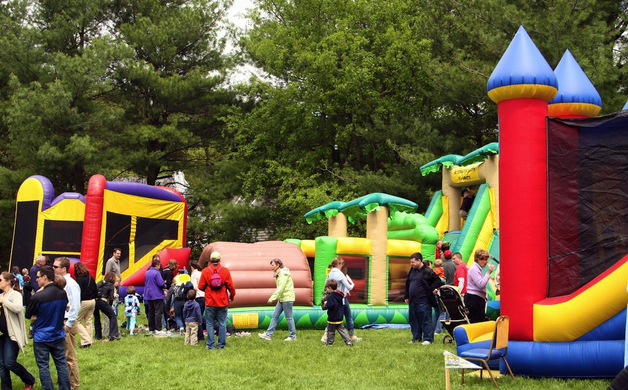 ---
---
Fairville Friends School will host an annual Fun Fair on May 2nd, from 11:00 am to 3:00 pm. Held on the school's beautiful 2.5-acre grounds in Chadds Ford, the Fun Fair is an excellent opportunity to enjoy family time with toddlers, preschoolers, and young children. Age-appropriate activities will be offered, such as pony rides, moon bounce, crafts, and cookie decorating. Your children can even dig for buried treasure, get up close and personal with farm animals, or pretend to drive a tractor!
The Fair is open to the public with no entrance fee; modestly priced tickets are available to participate in the activities of your choice. In case of rain, the Fair will be held on May 3rd at the same time and location.
According to Leslie Neuberger, a parent at Fairville Friends, "We had no idea what to expect the first time we attended Fun Fair. It is one of the few fairs in the area truly designed for toddlers and preschoolers! Our kids are already asking when we get to go to the Fair." For more information about Fun Fair, visit www.fairvillefunfair.org or call 610.388.1268.
About Fairville Friends School
Fairville Friends School is a small Quaker preschool, serving children ages 24 months to 5 years. In a homelike environment, we nurture children in body, mind, and spirit by providing experiences that speak to their physical, cognitive, social, emotional, and creative development. Literacy, numbers, science, and social science concepts are integrated into play experiences, both indoors and out. Graphic arts, music, and movement are important components of our program as well. Children experience art endeavors daily, and we culminate our school year with an art show, displaying the work of every child. For more information, please contact Taryn Sutch or Sharon Fichthorn at 610.388.1268.
---
---
---
kids activities fundraisers fairs
---