Chadds Ford Resident Appointed to Nemours Board of Managers - Delaware Valley

Mar 03, 2015 11:57AM, Published by Kevin, Categories: News, Today, Business
---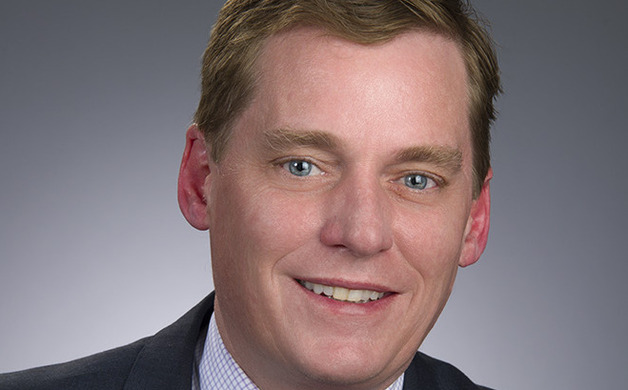 Bill Dugdale of Chadds Ford, who was recently named to the Board of Managers - Delaware Valley of The Nemours Foundation. Photo courtesy of Nemours.
---
---
Bill Dugdale has been named to the Board of Managers - Delaware Valley of The Nemours Foundation, according to a press release early last month. A Delaware native, Dugdale is a Partner with Brown Advisory in Wilmington, where he is a portfolio manager and head of business development. Prior to joining Brown Advisory, Dugdale had a nearly 20-year career with Friess Associates, a Wilmington-based investment firm, where he most recently served as Partner, Client Relationship Manager and portfolio specialist.
Dugdale resides in Chadds Ford, PA and holds a Bachelors of Arts degree from Cornell University. He has deep philanthropic roots in Delaware that he hopes to further in his new role with Nemours. 
For more than 12 years, Dugdale has lent his time and talents as a member of the Board of Directors for St. Michaels School and Nursery in Wilmington. His service to St. Michaels includes more than five years as president and he currently serves as treasurer for that organization. Dugdale also sits on the Board of Directors for the Delaware Community Foundation, where he is also a founder and past-president of The Next Generation, a philanthropic organization whose mission is to develop young professionals into effective nonprofit board leaders.
Dugdale and his wife Sydney Van Dyke are the proud parents of 4 and 8 year-old sons, and are no strangers to duPont Hospital for Children. Their youngest son is a patient in the hospital's ophthalmology division, giving them firsthand experience with the family-centered care Nemours provides to Delaware Valley families. It was that experience, along with the Dugdale's belief in the power of philanthropy to improve the lives of children and their desire to give back to their community that drew him to Nemours.
"Nemours has positively impacted so many families across the Delaware Valley and I am proud to join the organization as a member of the Board of Managers," Dugdale said. "I want to deepen the existing connections between Nemours and our communities and establish new relationships that can further our work to help kids grow up healthy."
"Bill has clearly established himself as a leader for his generation," Dick Christopher, chairman of the Nemours Board of Managers—Delaware Valley, said. "He has a long history of philanthropic service within Delaware and has demonstrated his commitment to the Nemours mission in many ways. We are grateful for his contributions—past, present and future."
Information courtesy of Nemours via press release.

---
---
---
business announcements delaware valley philanthropy
---