Q & A John Dixon

Sep 01, 2014 04:41PM, Published by Kerigan Butt, Categories: Arts+Entertainment
---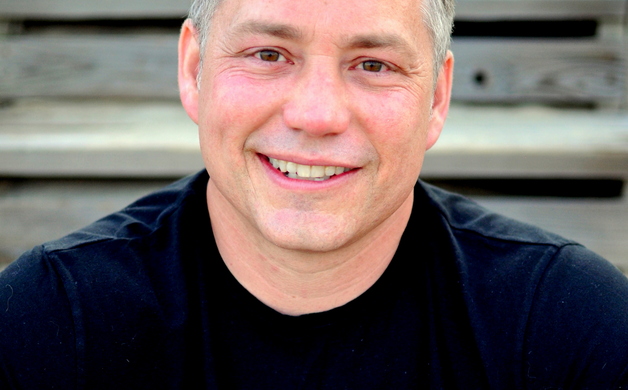 ---
---
(Editor's note: This article first appeared in our Fall 2014 issue)

John Dixon, a West Chester-area writer, released his debut novel, "Phoenix Island" in early 2014. The fast-paced book earned acclaim in many circles, including Kirkus Reviews and Publishers Weekly, and was the inspiration for a CBS television series, "Intelligence," which also aired in 2014. West Chester & Chadds Ford Life caught up with Dixon to talk about the process of creating "Phoenix Island," the story behind its main character, Carl Freeman, and future projects that he is currently working on.

Q: John, your debut novel, "Phoenix Island" was published by Simon & Schuster and very well received. Now that some time has passed since its release on Jan. 7, what are your thoughts on that project?

A: It's been such a blessing. All my life, I enjoyed making up stories, and even as a little kid, I thought it would be neat to write a book and see it in libraries and book stores. It's incredible that this lifelong dream came to fruition. I had so much fun writing the book, and nothing makes me happier than hearing from readers who've enjoyed Phoenix Island. It was the right project at the right time, and I'm just so thankful that it's finding its way into so many stores, libraries, and schools.
Q: The book inspired the CBS TV series "Intelligence." You served as a consultant. Tell us what that experience was like.

A: I was sitting in Jimmy John's Hot Dogs on Route 202 when the phone rang. It was Tripp Vinson, executive producer of blockbuster movies like Red Dawn, Journey to the Center of the Earth, and The Number 23. My film agent had given him the book, and he'd read it in two days. Could I talk?
Jimmy John's is my favorite restaurant on the planet, but it's also full of toy trains and little kids blowing whistles, so I asked Tripp to hold on, walked out to my truck, and took the call of my life parked along 202, with traffic whizzing by.
Tripp flew to New York, I hopped the train, and we met for lunch. We clicked instantly, and I liked his ideas. He wanted to convert Phoenix Island into a TV series, and we started talking about how to expand subplots and back story, where to end the pilot, where to end the first season, conversations that we would continue later, over the phone and through email. Before leaving that lunch, however, Tripp gave me the best advice ever. There were a million ways for this to go wrong, he explained, and told me not to pin my happiness on the ultimate success of the project. "There are a lot of hurdles," he told me. "Celebrate every hurdle."
So I did... usually by going to Jimmy John's. When Michael Seitzman came on board, I celebrated. When ABC Studios optioned it, I celebrated. When CBS Network picked up the option, I celebrated. We still had a lot of hurdles in front of us at that point, but following Tripp's advice, I was enjoying the ride. With the addition of director David Semel and actors like Josh Holloway and Marg Helgenberger, we kept clearing hurdles, and we sprung over a tall one when CBS green-lighted the pilot. Out of something like one hundred dramas optioned that year, they had green-lighted only eleven. Still, we were up against heavy competition, so the next hurdles -- making a great pilot and getting ordered as an actual show -- reached into the sky, into orbit.
I felt good about the pilot. By this time, the story had changed big time from my book. I was okay with this, and I enjoyed having a role in the transition. I'd read the script and knew it was strong. But honestly, I really didn't think we'd make it to order. CBS was kicking butt, and while we were in limbo, they announced they would be reordering almost their entire schedule, leaving room, people thought, for two, maybe three new shows. TV pundits predicted CBS would pick up Beverly Hills Cop and an NCIS spin-off, and suggested that Hostages would likely nab any extra slot. We weren't supposed to get the order, according to those-in-the-know. Still, I clung to Tripp's advice and celebrated the green-lighting by visiting the Vancouver shoot with my wife, Christina. We had a blast.
When May rolled around, I braced myself for the expected disappointment, telling myself I'd been incredibly blessed just to make it this far. We'd made some money off the pilot, taking off pressure for a time, and the book had sold in a two-book deal to Simon & Schuster. Things were good. And yet I dreaded the announcement. I didn't want the dream to end.  
It didn't. On May 10, five days before the Up Fronts, CBS surprised everyone by announcing its picks early. And there was Intelligence. I didn't believe. I mean that literally. A friend emailed a link, I followed it out, read the headline, and literally did not believe that it was true. A mistake, a hoax, a cruel joke... something. Then I went back to my inbox and saw an email from my film agent. The subject line read, "In Case You Haven't Heard." The email simply said, "So happy for you, John," and there was a link to another article announcing the same news. Cue the chorus of angels.... 
That evening, Tripp called. I'll never forget pacing the deck, talking to him. It was a beautiful May evening. "Remember when I said we had a lot of hurdles to cross?" he asked. Of course I did. "Well," he said, "we made it over the last one."
Intelligence drew nearly seventeen million viewers on January 7, the night of its premier and the publishing day for Phoenix Island. The book and show were very, very different by then, but I was happy to have both versions out in the world, and was really excited to reconnect with hundreds of people with whom I'd fallen out of contact and to meet and collaborate with such incredibly talented stars, writers, and producers. Ultimately, Intelligence ran its full thirteen-episode season, drawing millions of American viewers each week and running in 208 countries and territories, but CBS chose not to order our second season. I'm so thankful I celebrated every hurdle rather than fretting over eventualities, and I look forward to future opportunities. I would love to trigger a blockbuster movie.
Q: The main character in the book, Carl Freeman, is a champion boxer. You're a former Golden Gloves boxer. How did your experiences in the sport shape Freeman's character?

A: Boxing taught me to sacrifice and endure and suffer in silence. It taught me patience and humility yet also gave me great confidence. Finally, it taught me to fight and what it felt like to be in a fight. Without these things, I never could have written Carl.
Q: Tell us about Phoenix Island itself. You've described it as a "Spartan-style boot camp" and "the worst place on earth." Assuming that you liked Carl Freeman at least a little bit, why did you have to send him to such a violent place?

A: I love Carl, and I sent him to Phoenix Island so that others might come to love him, too. Kurt Vonnegut said, "No matter how sweet and innocent your leading characters, make awful things happen to them – in order that the reader may see what they are made of." He was right, of course, and I knew that it was only through conflict that I could reveal Carl's toughness, integrity, resourcefulness, and capacity for self-sacrifice.
Q: You're working on a sequel to the book. Can you tell us anything about what the future might hold for Carl Freeman?

A: In Devil's Pocket (to be published in May 2015 by Simon & Schuster), Carl travels to a subterranean arena within a remote volcano, where, with everything on the line, he competes in a no-holds-barred tournament against the toughest fighters on the planet.
Q: What other book projects are you working on?

A: I'm working on Rolling Thunder, the first book in a new thriller series aimed at adults, and "Manifest", a short story I agreed to write for an upcoming V-Wars anthology.
Q: Tell us about your writing career before "Phoenix Island?"

A: I started writing stories in elementary school, but I never thought of myself as a writer. After college, I decided to get serious – again, not because I saw myself becoming a writer, which sounded about as plausible as becoming a Venusian, but because I liked writing and had fallen in love with the idea of getting good enough to publish some stories. I started writing a lot and reading even more, developing a daily discipline. For years, I got up at four in the morning and drove to my teaching job at Springton Lake Middle School in Media, carving out precious writing time before the kids arrived. Somewhere along the way, I earned an M.A. in creative writing from West Chester University, where I published my first story, which in turn gave me the confidence to start submitting to magazines and anthologies. Like most writers, I piled up rejection letters – I have a box containing over 500 – and did my best to learn from editorial feedback. My stories started selling, and I kept writing. I published three dozen short stories, wrote a couple of not-all-that-marketable horror novels, and wrote thousands of pages on doomed projects. Occasionally, I grew discouraged, but then I'd sell a story or write one that felt better than what I'd been doing to that point, and that would get me going again. Finally, I decided to write a mainstream novel, and I vowed to do my very best work.
Toward that end, I joined the excellent Writing Popular Fiction MFA program at Seton Hill University, where, working with great writers like Tim Waggoner and Vicki Thompson, I finished Phoenix Island, what was to have been my thesis project, in just ten months. A few weeks later, I landed my wonderful agent, Christina Hogrebe of the Jane Rotrosen Agency, and with her help I sold Phoenix Island in a two-book deal to Simon & Schuster, the film rights to ABC Studios (and eventually the CBS Network), and translations into audio, Portuguese, French, and Turkish. This changed everything, allowing me to write full time and, more importantly, to sleep in until five-thirty each morning!
Q: What are your strengths as a writer?

A: Hard work and dedication. I'm a blue collar writer, not a literary genius, so those two strengths serve me well. Additionally, I'm interested in basically everyone and everything, so I've always been a big reader of both fiction and nonfiction, a good listener, and a collector of anecdotes. Consequently, I'm never without ideas.
Q: What are your biggest challenges as a writer?

A: Self-doubt plagues me. It's horrible. Over the years, I've quit 75 percent of the things I've started, including at least a dozen would-be novels where I wrote a hundred pages or more. That is my great failing and my great struggle.
Q: Tell us about your other work experiences before you turned to writing full-time?

A: Growing up, I always had a job or three, a trend that continued through much of my adulthood, when I worked at various points as a bartender, a bouncer, a dishwasher, a caseworker, a prison tutor, a boxing instructor, a teacher, and a stone mason. Lots of jobs, lots of people, lots of experiences, and through them all, I kept writing – and kept bumping into writers. As a bartender, I served red wine to the Nobel Prize-winning poet Milosz, and as a stone mason, I worked an entire summer building walls for Chester County resident and New York Times bestseller Lisa Scottoline, who has always been very kind and encouraging to me.
Q: You live in Pocopson Township. What are some of your favorite spots in the West Chester or Chadds Ford areas?

A: I'm a huge fan of the area in general, and my wife and I love walking around town or driving the twisting back roads. More specifically, I'm a big fan of Westminster Presbyterian Church, the Chester County Book Company, the West Chester Library, Jimmy John's Hot Dogs for lunch, Brandywine Prime for dinner, the West Chester Growers' Market, kayaking the Brandywine, and the local trails, parks, and preserves where we walk our border collies, Scout and Pete.
Q: What three dinner guests, living or dead, would you invite to dine with you?

A: There are so many people, living and dead, I'd love to meet, but I would pick my parents and my wife. Mom's been gone for twenty years, and Dad's been gone for five. I miss them both terribly, and I would love to introduce Mom to my wife, whom I met one month after Mom passed.
Q: What food is always in your refrigerator?

A: I'm addicted to hot peppers and hot pepper sauces. My favorites are from Downingtown-based Jeff Porter's Chile Spot, which I first discovered at the West Chester Growers' Market.
---
---
---